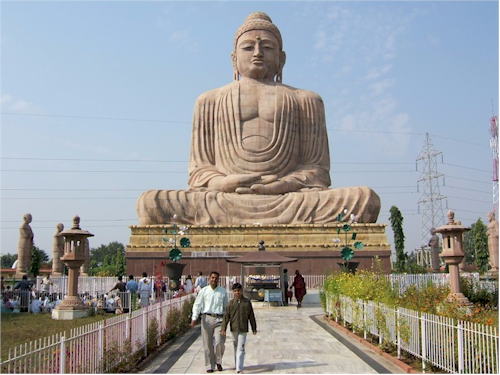 I learn something new everyday from writing this blog and here's something new about Buddhism I didn't know before.
This article
lists seven historically important Buddhist sites that people can visit. The image above is a picture of the first site listed on this article, Bodhgaya. It is there that the Buddha attained his enlightenment.
"India is the country where the seeds of Buddhism were first sown. It was here that Lord Buddha first propagated the doctrines of this noble religion. There are around 16 Buddhist pilgrimage sites, among which 4 deserve a special mention for their religious importance. Embarking on Buddhist tours will make you have an idea of the origin and growth of the religion in the country. Some of the renowned pilgrimage sites of Buddhism are located in the Ganges Valley in the northern part of India. It is in these places that Lord Buddha imparted his first teachings on the doctrines of Buddhism."